Celebrating Four Years of Counterpoint: Navigating Knowledge
By Whitney A. Bauman and Kocku von Stuckrad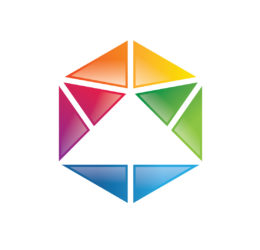 If we want to address the major challenges of the 21st century—first and foremost climate disasters, human and other-than-human interdependencies on a global scale, as well as issues of social justice—concerted action is needed to bring science, culture, and society into conversation with each other. This should be done in a way that not only critically analyzes ongoing developments, but also identifies opportunities for radical change that will be necessary for a healthy future of the planet. New ideas should be "contrapuntal," that is, they form a response to hegemony that productively transforms outdated structures into something new.
To provide a platform for such a conversation, in August 2018 we founded Counterpoint: Navigating Knowledge in Berlin.
Supported by an international advisory board of experts, Counterpoint is a not-for-profit initiative that promotes an integrative approach, combining contributions from science, art, culture, and politics to explore solutions to global challenges. The weekly "Counterpoint Blog" now features around 200 blog posts, which are read not only by our roughly 300 subscribers, but also by many other people via social media. Together with its other forms of publication and organized events, Counterpoint has created a resource that is received far beyond the academic community.
When we look at the past four years of Counterpoint activities, it turns out that the topics of climate change, decononialization, gender justice, and the global economic order in particular have a great resonance, and many regard them as the central—and intersectional—challenges of our time. In all these contexts, Counterpoint's work pays special attention to the role of religion and spirituality, a perspective that is often underestimated. Many of our contributors come from theological or religious studies contexts, or they address the factor of religion and spirituality from their own perspective, be it art, literature, politics, or social activism.
All events we organize serve the goal of conversation between science and other systems of knowledge and experience. The "Counterpoint Conversations" are about an open exchange of perspectives: transfer of knowledge should not only take place from science into society but also from less privileged groups and knowledge systems into science, in order to develop new ideas through such a counterpoint. This exchange also includes non-academic forms of knowledge production, for instance in art and ritual. Examples of successful events of this kind are "Storytelling for Social and Planetary Change" (together with the Pachaysana Institute in Ecuador), "Bio-Cultural Diversity and Hegemonic Power: The Role of the Humanities in Navigating Knowledge" (together with the Groningen Research Institute for the Study of Culture and the artist Dorine van Meel), and "The Climate Crisis Through the Eye of the Needle: Ecology, Economics, and Religion" (together with the Rosa Luxemburg Foundation Berlin).
These have been amazing four years! We'd like to take the opportunity to thank all of you who have supported Counterpoint with their ideas, blogs, participation in events, donations, or by taking Counterpoint discussions into your own lives and contexts.
If you like the work and values Counterpoint stands for, please consider contributing in one way or another. You could write a blog post as a guest author, publish your artwork, write a political or cultural report, involve us as a partner in a funding application, organize a Counterpoint event at your place, or donate to Counterpoint. We'd love to hear your ideas!
We're taking a short holiday break from the Counterpoint Blog; the next blog post will be published on 17 August.
Thank you for your support and consideration. We wish you an excellent summer or winter, wherever you live on this planet we all care for!
Whitney A. Bauman & Kocku von Stuckrad