Counterpoint is run by an Executive Committee that consists of two Directors and a Blog Editor. The goal is to hire an Operations Manager, an Events Manager, a Fundraising Manager, and a Media Consultant.
The activities of Counterpoint are supported by an Advisory Board consisting of internationally known experts in fields that reflect the mission of Counterpoint.
Executive Committee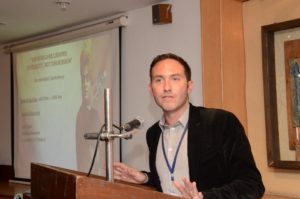 Whitney A. Bauman, PhD, Co-Director
Professor of Religious Studies, Florida International University, USA, with a specialization on religion and science, and religion and nature. Homepage
"To develop a planetary community, we need to include as many human and nonhuman perspectives as possible, in order to lay viable paths toward our shared future."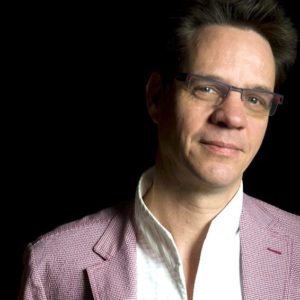 Kocku von Stuckrad, PhD, Co-Director
Professor of Religious Studies at the University of Groningen, the Netherlands, with a specialization on the cultural history of religion in Europe, method and theory in the study of religion, discursive study of religion, the diversity of knowledge systems, esoteric and mystical traditions in European intellectual history, the history of astrology, religion and (philosophies of) nature, as well as on religion and secularity. Homepage
"In the concert of knowledge every note counts. We need to amplify the unheard harmonies and listen to the subdued songs of the planet.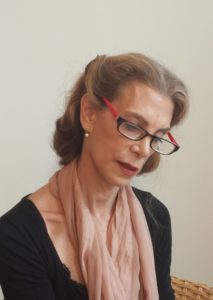 Marcia Pally, PhD, Blog Editor

Prof. Marcia Pally teaches at New York University and is a regular guest professor at the Theology Faculty of Humboldt University, Berlin. Her research interests include religion, culture, and politics as well as the intersection of language and culture. Most recent books: Commonwealth and Covenant: Economics, Politics, and Theologies of Relationality and America's New Evangelicals: Expanding the vision of the common good. Homepage
Advisory Board
David Abram

, PhD, Director for the Alliance of Wild Ethics

Samuel Awuah-Nyamekye

, Associate Professor of Religion and Environment, Department of Religion and Human Values, University of Cape Coast, Ghana

Zain Bagir

, PhD, Director of the Center for Religious and Cross-Cultural Studies, Graduate School, Universitas Gadjah Mada, Indonesia; member of the Board of Trustees of the Indonesian Consortium for Religious Studies (ICRS-Yogya); Indonesian Associate for the UNESCO Chair in Interreligious and Intercultural Relations – Asia Pacific (associated with the Chair at Monash University, Australia)

Gregory B. Johnson

, Associate Professor of Religious Studies, Department of Religious Studies, University of Colorado Boulder, USA

Jay Johnston

, Associate Professor of Religious Studies, Department of Studies in Religion, The University of Sydney, Australia

Lois Lee

, PhD, Research Fellow at the Department of Religious Studies, University of Kent, UK

Klemens Ludwig

, Astrologer and President of the

Deutscher Astrologenverband

DAV (German Astrological Association)

James Miller

, Professor of Chinese Studies in the School of Religion at Queen's University, Canada, cross-appointed to the Department of Languages, Literatures and Cultures, and Director of Queen's School of Religion

Kyle Powys Whyte, Professor of Environment and Sustainability and George Willis Pack Professor at the University of Michigan School for Environment and Sustainability, serving as a faculty member in the environmental justice specialization. He is an enrolled member of the Citizen Potawatomi Nation
Zairong Xiang

, PhD, Postdoctoral Fellow at the Research Training Group

Minor Cosmopolitanisms

, University of Potsdam, Germany