Counterpoint Turns Two—Looking Back and Looking Forward
By Whitney A. Bauman & Kocku von Stuckrad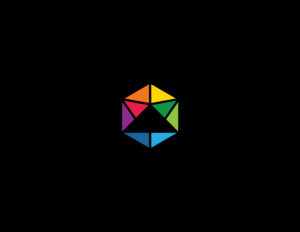 Exactly two years ago, on 25 August 2018, we launched Counterpoint: Navigating Knowledge with an event in Berlin that addressed "Contrapuntal Responses to Culture Wars, New Nationalisms, and the Challenges of the Anthropocene." After Counterpoint's successful first year, we were happy to announce new initiatives and activities that we had planned for 2019 and 2020. And while we were able to continue our weekly blog—a huge thank-you to all of our regular and guest bloggers for that!—we had to respond creatively to the pandemic that felt like it made the whole world squeal to a stop this year. Covid-19 dominated many of our thoughts and activities. Perhaps nobody has described the situation better than Arundhati Roy, who wrote on 12 April 2020:
Historically, pandemics have forced humans to break with the past and imagine their world anew. This one is no different. It is a portal, a gateway between one world and the next.

We can choose to walk through it, dragging the carcasses of our prejudice and hatred, our avarice, our data banks and dead ideas, our dead rivers and smoky skies behind us. Or we can walk through lightly, with little luggage, ready to imagine another world. And ready to fight for it.
We believe that Counterpoint can contribute to this journey, this fight, this search for the right way through the portal, or perhaps help find portals to many different future possibilities. In an odd way, the pandemic also leaves us bewildered and humbled, once again bringing to our attention what we wrote in the Counterpoint Manifesto two years ago:
Generating multiple possibilities for future becoming will be essential to building bridges between our current situation and viable paths toward a planetary future. Because the problems of an entangled world are so complex, we cannot know the full implications of our actions as we begin to implement solutions to contemporary ills. For this reason, we should not jump too quickly to single solutions; we need to work toward multiple solutions and outcomes without closing down possibilities.
Indeed, the Counterpoint events of 2020 were an expression of this humble search for viable ways through the portal, "with little luggage, ready to imagine another world." On the occasion of the 50th Anniversary of Earth Day on 22 April 2020, we organized a special event online—featuring David Abram, Teya Brooks Pribac, and the two of us—to discuss "personhood beyond the human." Together with more than one hundred participants from all over the world, we interrogated the permeable boundaries between humans–plants–animals by looking theoretically, philosophically, and ethically at personhood in other forms. Some cultures argue that trees and other plants are "persons": in New Zealand and in India, rivers have been legally designated as persons; in Australia a mountain, important to the Aboriginals, was given personhood. There are many other examples. We asked ourselves: How does this undoing of old notions of personhood reshape our religious, philosophical, and ethical traditions? (You can read more and listen to the discussion here.)
On 15 May 2020, in the midst of the global pandemic, we had "A Conversation About Dependency, Interconnectedness, and Planetarity." In an online event with seven panelists from various professions and over forty participants from many countries, we asked ourselves whether the pandemic might be the right moment to begin acting as if humans are part of a planetary community rather than isolated individuals who have positioned themselves above the rest of the natural world. It might be that the gravity and gravitas of this pandemic moves us toward a realization of our planetarity. We had a lively conversation about what types of worlds we can build together out of the ashes of the old worlds to which we can no longer return. (If you want to read more or watch the recording of this event, please click here.)
In our ongoing endeavor to "imagine other worlds," we will keep working with scholars, artists, writers, activists, and journalists. Concretely, we are partnering with The Pachaysana Institute in Ecuador to organize a four-week online course on "Storytelling for Social and Planetary Change" in October (we will meet every Wednesday in October for two hours). We're excited that wonderful instructors such as Hector Aristizábal, David Abram, Carol Wayne White, Juan Sanches, and David George Haskell have already confirmed their participation. We'll keep you posted as soon as the program description is finalized.
We are also partnering with Emotion for Change, an initiative by the Italian artist and musician Sara Michieletto. We are thrilled about this contact, and you will hear more about it shortly!
As we keep working on these initiatives, we want to thank you all for your support and your interest in Counterpoint. And, just as we said one year ago: If you like the work we do, please consider contributing in one way or another. You could write a blog post as a guest author, publish your artwork, write a political or cultural report, involve us as a partner in a funding application, organize a Counterpoint event at your place, or donate to Counterpoint. We'd love to hear your ideas!
With gratitude,
Kocku and Whitney
#
Whitney A. Bauman is one of the co-founders and co-directors of Counterpoint: Navigating Knowledge, and Associate Professor of Religious Studies at Florida International University. He is the co-author (with Kevin O'Brien) of Environmental Ethics and Uncertainty: Wrestling with Wicked Problems (Routledge 2019), and Religion and Ecology: Developing A Planetary Ethic (Columbia University Press, 2014).
Kocku von Stuckrad is one of the co-founders and co-directors of Counterpoint: Navigating Knowledge. As a Professor of Religious Studies at the University of Groningen (Netherlands), he works on the cultural history of religion, science, and philosophy in Europe. He lives in Berlin. A revised English version of his recent German book about the topic of this blog post will be published as The Soul in the Twentieth Century: Insights in Psychology, Science, Nature, Philosophy, Spirituality, and Politics from Europe and America by Columbia University Press by the end of 2020.
---
Counterpoint blogs may be reprinted with the following acknowledgement: "This article was published by Counterpoint Navigating Knowledge on 25 August 2020."
The views and opinions expressed on this website, in its publications, and in comments made in response to the site and publications are those of the author(s) and do not necessarily reflect the views and opinions of Counterpoint: Navigating Knowledge, its founders, its staff, or any agent or institution affiliated with it, nor those of the institution(s) with which the author is affiliated. Counterpoint exists to promote vigorous debate within and across knowledge systems and therefore publishes a wide variety of views and opinions in the interests of open conversation and dialogue.