In Memoriam: Michael J. Harner (1929–2018)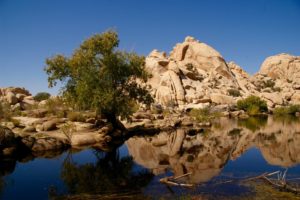 Michael J. Harner passed on the morning of February 3. As announced by the Foundation for Shamanic Studies, his transition to the other world happened peacefully, surrounded by family and friends. He was 89 years old.
Harner earned his PhD in anthropology at the University of California, Berkeley, in 1963, and he worked as a professor at Columbia, Yale, Berkeley, and at the New School for Social Research in New York. Between 1959 and 1961, he had led a research project on behalf of the American Museum of Natural History, studying the Conibo people of the Peruvian Amazon basin. During this—and later—fieldwork, Harner was introduced to shamanic rituals involving the entheogenic vine ayahuasca.
After extensive research both 'in the field' and through literature, Harner elaborated what he saw as the cross-cultural common denominators of shamanism. These he referred to as "core shamanism," which he described as a spiritual technique rather than a religious concept.
In 1979, Harner made the move from academic expert to spiritual teacher. The question of whether you can combine these two professions never bothered him too much, but his turn toward practice certainly estranged him from academic anthropology. His book The Way of the Shaman, published in 1980, is still a bestseller today (and is often read along with Mircea Eliade's Shamanism: Archaic Techniques of Ecstasy, published in 1951). He resigned his professorship and founded the Center for Shamanic Studies, a non-profit organization that he renamed in 1987 as the Foundation for Shamanic Studies (FSS). Subsequently, a global network was established (with an important branch in Europe) in order to ensure the quality of core shamanism techniques, to facilitate grassroots networking, and to distribute literature, music, and shamanic paraphernalia. The constitutional aims of the FSS are threefold: preservation of shamanic cultures and wisdom around the world; study of the original shamanic peoples and their traditions; and teaching shamanic knowledge for the benefit of our planet.
As you can imagine, the idea of core shamanism and the work of the FSS have been a matter of controversy from the beginning. For instance, the Foundation's third objective has been debated because the FSS offers scholarships to people from indigenous communities to regain their own shamanic heritage ("Urgent Tribal Assistance"; see Harner's account of the history of FSS's work). Critics regard this as an act of colonial suppression, whereas native people who work as certified "counselors" in the "Harner method"—such as the Lakota counselor Carol Proudfoot-Edgar—embrace the FSS's techniques as a cross-cultural shamanic tradition.
Some shamanic practitioners were uncomfortable with Harner's focus on the cognitive and consciousness-related aspects of shamanism, which seemed to sideline its spiritual dimension. This is one of the reasons why Jonathan Horwitz (who also has a Master's degree in anthropology), after working with Harner in the beginning, founded his own school, the Scandinavian Center for Shamanic Studies in Copenhagen, Denmark, in 1986. Jonathan Horwitz regards animism, the realization of connectedness, and communication with agents in the more-than-human world as the main features of the spiritual path we call shamanism.
The controversies about the work of the FSS—and about "neo"-shamanism in general—only underscore the fact that this movement is a complex entanglement of academic, spiritual, philosophical, scientific, psychological, and practical strands that constitute the field of shamanism and nature-based spiritualities more widely. Emerging against the background of a long history of intellectual fascination with shamanism in Europe (see my 2002 article on "Modern Western Shamanism and Nineteenth-Century Thought") and building on the academic imagination of shamanism, particularly Mircea Eliade's, it is an example of how 'secular' science fostered new spiritual identities in the twentieth century. Hence, it is fair to say that Michael Harner was one of the most influential spiritual entrepreneurs of the past 100 years, and his impact on spiritual practice equals Mircea Eliade's intellectual legacy. Although he certainly sparked controversy, Michael Harner was an example of contrapuntal thinking I have learned a lot from. His courage in challenging hegemonic academic knowledge and integrating it into personal experience continues to be an inspiration to me.
#
Kocku von Stuckrad is Professor of Religious Studies at the University of Groningen, the Netherlands, and Co-Director of Counterpoint. His research interests are in the cultural history of religion in Europe, method and theory in the study of religion, discursive study of religion, the diversity of knowledge systems, esoteric and mystical traditions in European intellectual history, the history of astrology, religion and (philosophies of) nature, as well as in religion and secularity. This research also brought him to study shamanism, both from an academic point of view and as a spiritual practice.
---
Counterpoint blog posts may be reprinted with the following acknowledgement: "This article was published by Counterpoint: Navigating Knowledge (https://www.counterpointknowledge.org/in-memoriam-michael-j-harner-1929-2018/) on 7 February 2018."
The views and opinions expressed on this website, in its publications, and in comments made in response to the site and publications are those of the author(s) and do not necessarily reflect the views and opinions of Counterpoint: Navigating Knowledge, its founders, its staff, or any agent or institution affiliated with it, nor those of the institution(s) with which the author is affiliated. Counterpoint exists to promote vigorous debate within and across knowledge systems and therefore publishes a wide variety of views and opinions in the interests of open conversation and dialogue.